Our restaurant has a lot to offer and we are not talking just about the food.
Beachfront restaurant with unspoiled views of the sea
Fully air-conditioned
Seating for up to 50 persons
Daily breakfast buffet serving a combination of continental, Egyptian and western style breakfasts
Serving lunch complete with fresh salads, sandwiches and homemade soups either in the restaurant or on the beach or beside the pool
Serving a great dinner time menu of steaks, chicken, fish and vegetarian dishes
Daily specials and a weekly Egyptian meal night
Fully licensed with a large selection of imported spirits, local beers and wines
Baby high chair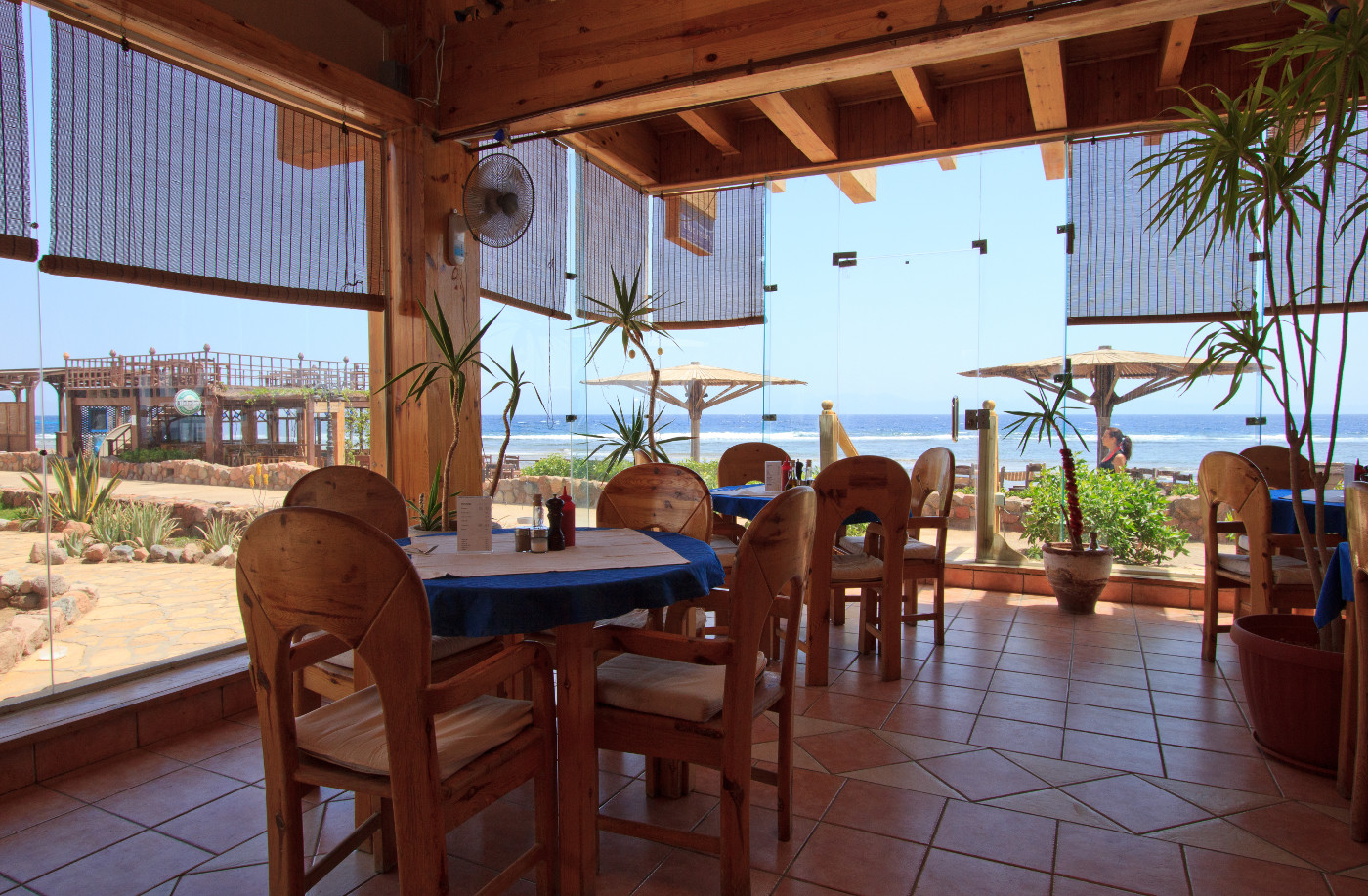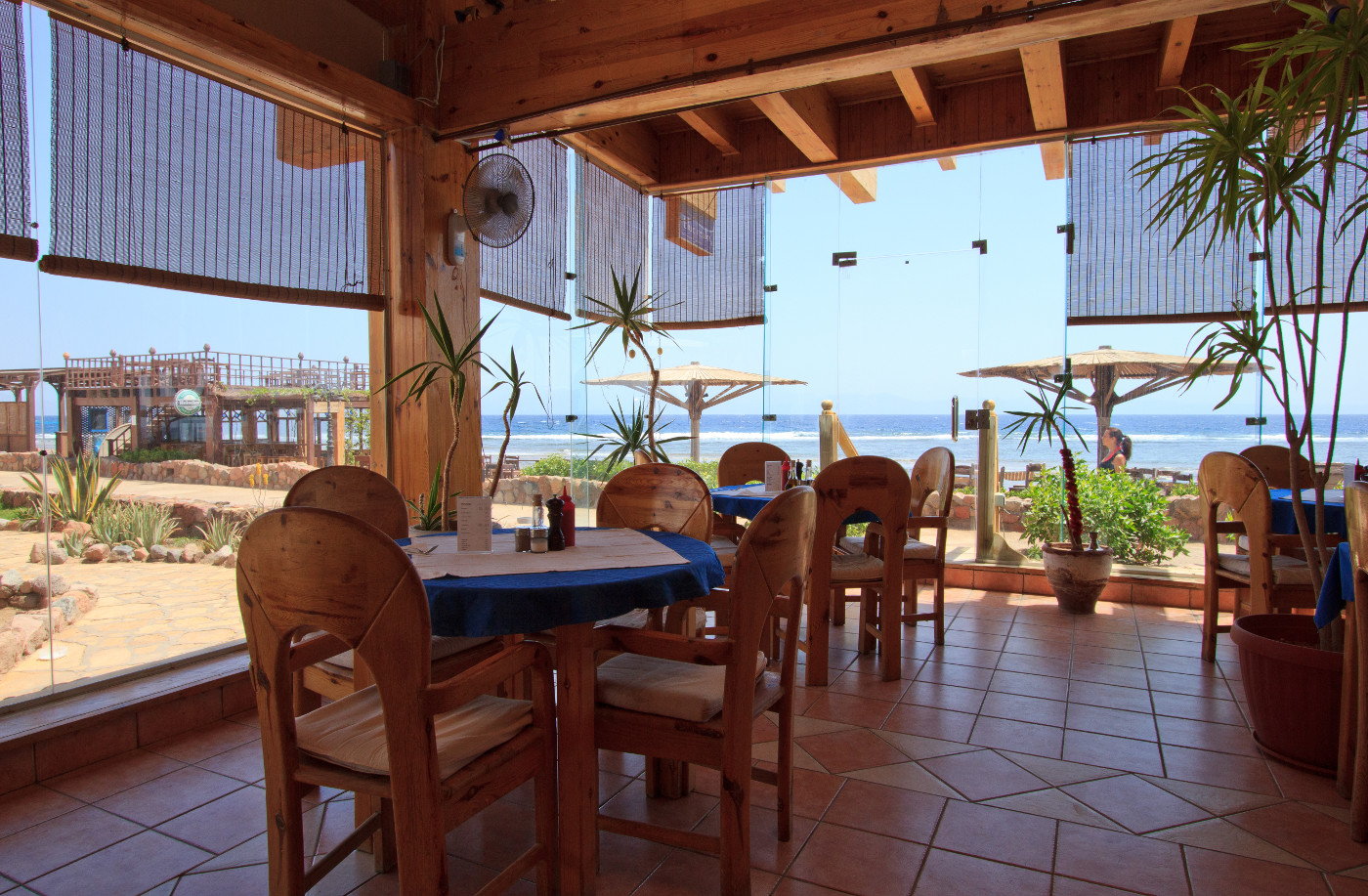 Furry Cup Bar
Since 2001 The Furry Cup Bar keeps on going as Dahab's favorite waterhole for the local divers and windsurfers, sun-lovers in search for a cold Stella (and ending up staying for a few more), as well as the occasional camel.
The Furry Cup is open daily from midday and offers a wide selection of local and imported beers and spirits – amongst them our popular vodka sherbet shots – cocktails, and a selection of Egyptian and South African wines. In addition to this we provide a mouth-watering food menu, ranging from hearty pub food to fine dining.
For those financially challenged: our daily Happy Hour is from 6 to 8 p.m
Pub style bar
Fully air-conditioned
Outside conservatory area
Live sporting events shown on 2 big screens
Serving a large selection of imported spirits, local beers and wines
Daily happy hour and specials
Pub quiz nights
Movie nights
BEACH BAR
Situated right at the waters edge in front of the hotel
Serving a large selection of imported spirits, local beers and wines
2 floor wooden structure with unspoiled views of the sea
The venue for our weekly summer beach BBQ nights
BEDOUIN TENT
Situated out of the wind on the beachfront of the hotel
Venue for our cultural Bedouin evenings where guests can see how Bedouin bread is made and sample Bedouin tea
Shisha smokers corner