It's our pride!
Back from diving, a bike ride in our beautiful surroundings or from a shopping session you would definitely enjoy to relax at Blue Beach Club Restaurant. Wind down at the beach or indoor  in air condition and taste great food.
The Blue Beach Club Restaurant offers delicious and remarkable food and drinks. The food we sell meets the highest standards of quality, freshness and seasonality and combines both Western and traditional Egyptian styles of cooking.
From chicken dishes to banger & mash to Egyptian Kebab Halla, everything tastes delicious. Among the Blue Beach Club Restaurant's menu includes starters, soups, salads, snacks and sandwiches, pizza & pasta as well as meat and seafood dishes. But most of all, we offer great steaks. The Blue Beach Club Restaurant is known for having the best steaks and burgers in Dahab.
You'll always come back for more.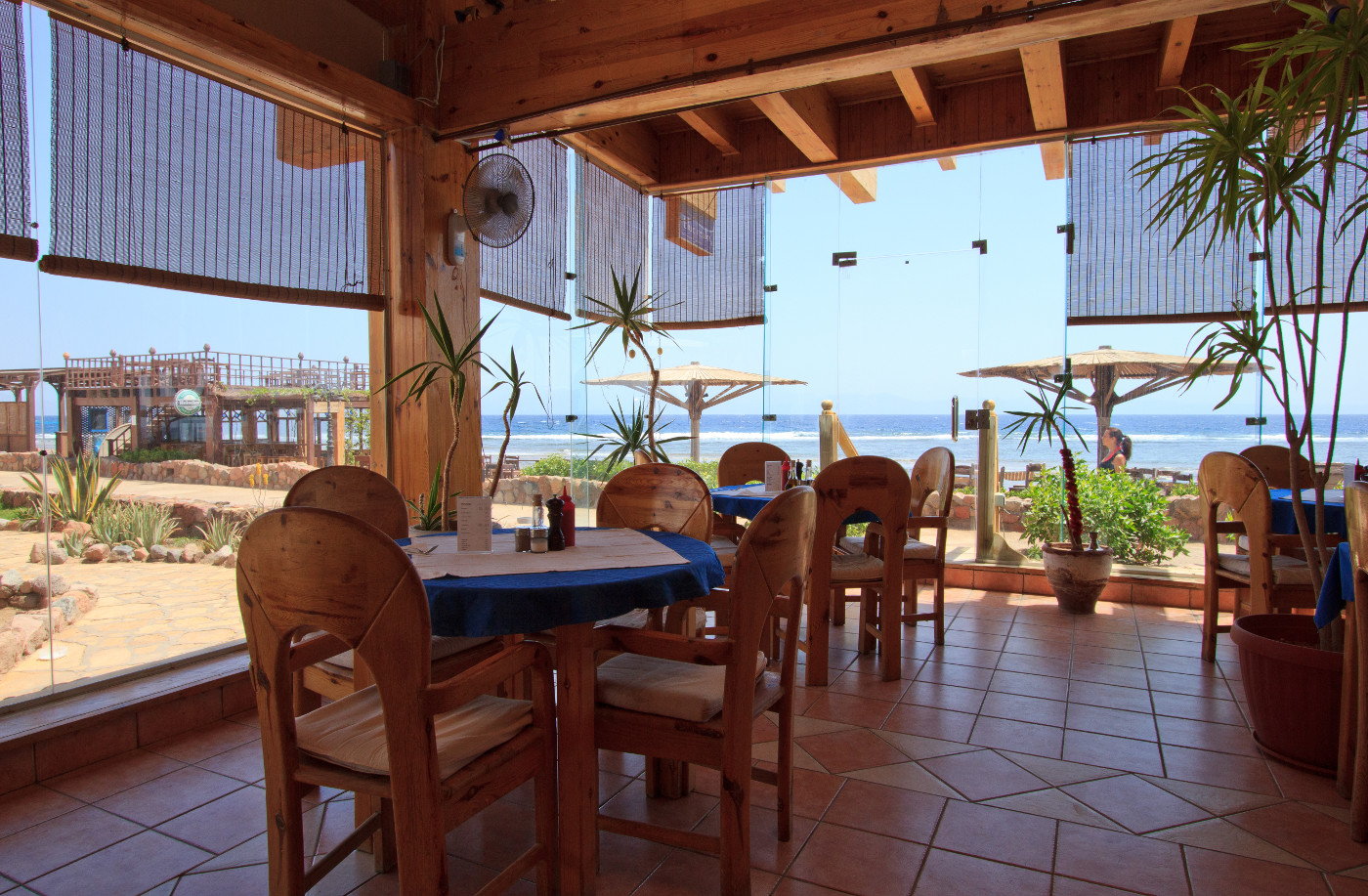 The Furry Cup Bar
Our well stocked, fully air-conditioned, pub style bar with a non-smoking area inside is open from 12:00 – midnight.  There is a Happy Hour between 18:00 – 20:00.
The bar serves a large selection of imported spirits and beer and also local beer and wine.  Also look out for daily specials and cocktails on offer.
The bar has satellite TV, so for those sports fans you can keep up to date with worldwide sporting events. Keep an eye out for adverts displayed around the hotel for planned weekly events.
There is wireless internet connection available for your use in the bar, please ask the bar staff for the password.
The beach bar is situated right on the water's edge in front of the hotel and is the place for sundowners.  A large selection of imported spirits, local beers and wine is served here.  The beach bar offers stunning views of the sea and is the venue of our summer BBQ parties.